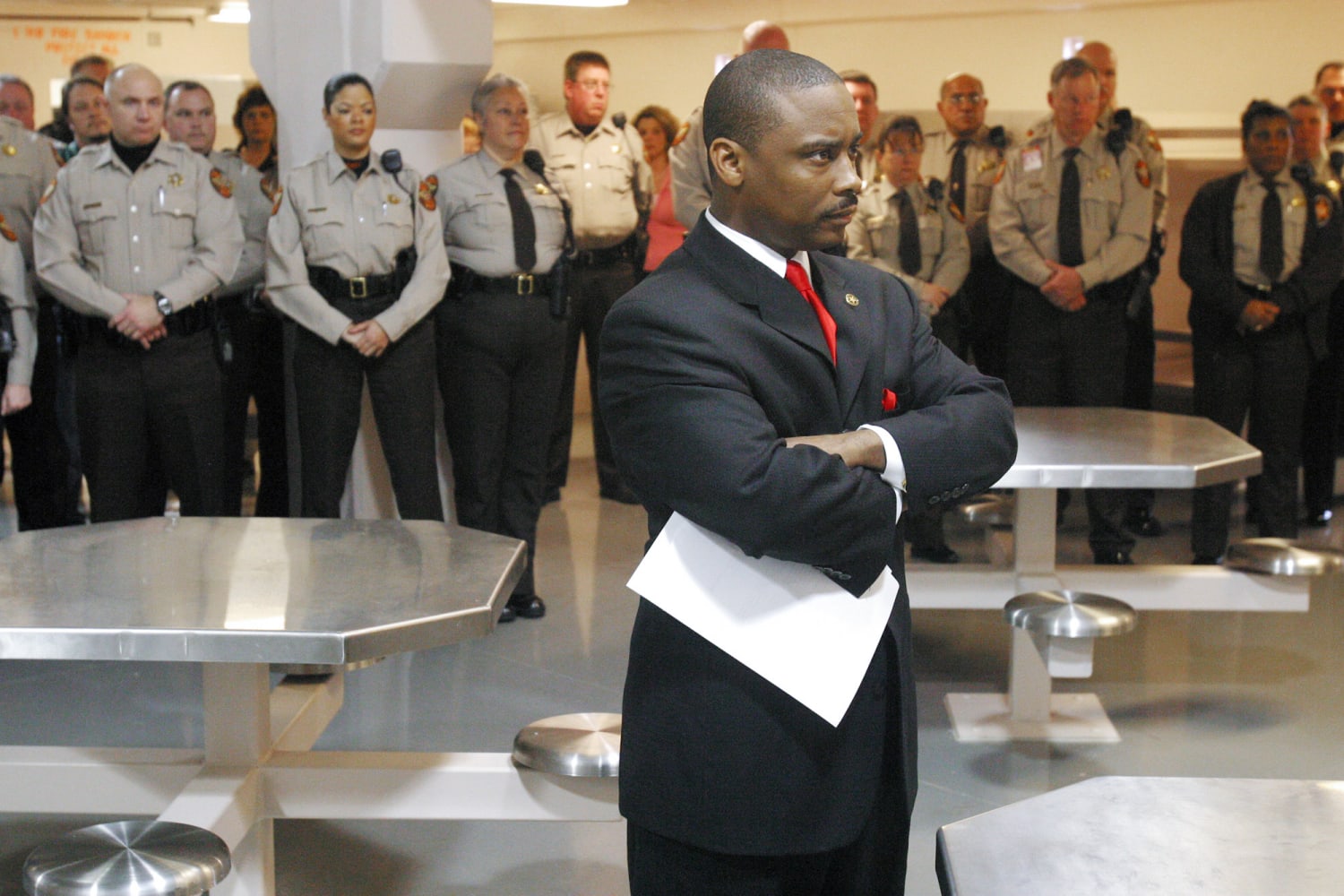 #Georgia #sheriff #sentenced #prison #illegal #restraints
A former Georgia sheriff convicted of ordering inmates to be held in chairs for hours without a legal reason was sentenced to more than a year in prison on Tuesday, federal prosecutors said.
Victor Hill, the former sheriff of Clayton County, south of Atlanta, was sentenced to 18 months in prison, the U.S. Attorney's Office for North Georgia said in a press release.
A jury convicted Hill, 58, in October six of seven civil rights counts against him. He acquitted him of one count.
Prosecutors said Hill ordered remand inmates to be placed in a restraint chair for hours without a legal reason or as punishment and when they posed no physical threat.
One of those people was left there for four hours and urinated on herself, the U.S. attorney's office said.
Another man was held there for seven hours after saying he did not want to answer the sheriff's questions, and another was a 17-year-old boy who had complied completely with deputies, the office said.
A lawyer for Hill did not immediately respond to a request for comment Tuesday evening.
Hill's attorneys wrote in a sentencing memorandum that Hill had no intention of violating anyone's civil rights, but sought an orderly and safe prison and "used innovative and original measures to achieve these goals".
"His role and actions in these offences, while regrettable in hindsight, were monumentally less than those convicted of similar crimes involving excessive force," and they did not involve any violence or assault, they wrote.
U.S. Attorney Ryan K. Buchanan said in a statement that "there is absolutely no justification for Hill to order remand prisoners to be restrained in restraint chairs for hours on end" and have suffered injuries.
"Hill brazenly abused his power and was held accountable by a jury and a judge and will go to federal prison," Buchanan said.
Hill was charged in 2021. After his prison sentence, he will be on probation for six years, the US attorney's office said.